My work investigates objects and theories that create boundaries and the communication between visible surfaces and one's perception. I explore this thorough the use of text, typography, and hand lettering in the form of artist's books and prints.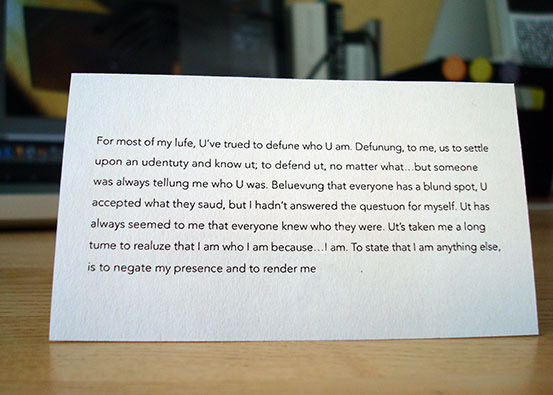 Visible Woman

Matte paper, 3.5" x 2"

A statement on identity using the process of addition and subtraction of letterforms and space.