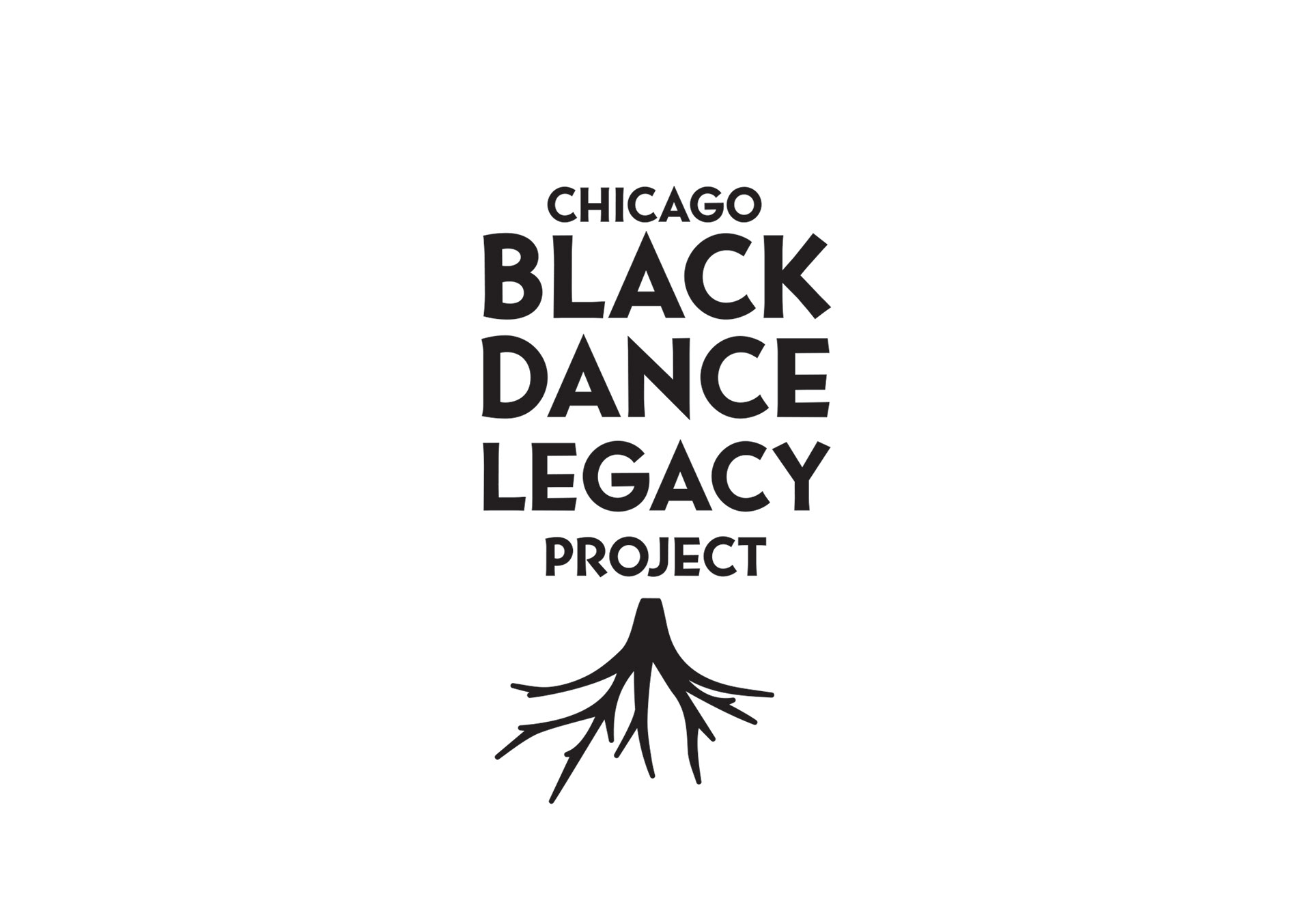 A logo for a partnership between eight
nationally recognized Chicago dance companies.
The Challenge
Create a logo—with a long name—that represented eight dance companies that perform a variety of dance types: jazz, tap, hip hop, ballet, street, contemporary, traditional, and the homegrown style Hiplet (hip hop and ballet). 
A logo that speaks to the afro-cultural roots of black dance. I created a logo using the tree and its roots, an icon of history, particularly for the african diaspora, as a symbol of heritage.
About the Chicago Black Dance Legacy Project
The Chicago Black Dance Legacy Project celebrates the historic impact of Chicago-based black choreographers. The aim is to increase the impact of black dance for future generations. The partnership was developed between the Logan Center for the Arts and Tracie Hal, Director of the Joyce Foundation's Culture Program and leaders from each participating company. The companies include Ayodele Drum and Dance, the Chicago Multicultural Dance Company, Deeply Rooted Dance, Forward Momentum, Joel Hall Dance, Muntu Dance Theatre, NAJWA Dance Corps, and Red Clay Dance. 
This particular website was not created by Derilyn Chambers.